Contact
Delivery
Payment
Discount
Contact Us
Contact
Company name / Name:
Dimat Heating System LLC
Address:
39.th street Pósa Lajos, Pécs, H-7627, Hungary
Personal pick up here:
7634 Pécs Nagy-Berki út 5.(RAKTÁR! Csak előre egyeztetve fogadunk ügyfeleket)
Shop name:
Dimat Heating Technology
Tax number:
14816437-2-02
EU VAT number:
HU14816437
Company registration number:
02-09-074325
Company court:
Pécs city court
Company licence:
227/2012
Registering notary:
Dr Bíró Károly
Bank account number:
1091 8001 0000 0074 9103 0028
IBAN:
HU 07 1091 8001 0000 0074 9103 0028
Contact person name:
Mr Attila Miklós
Contact person´s phone number:
+36706010209
Contact person´s e-mail address:
The minimum order amount is:
Net 0.27 €
Delivery
GLS 3.zone
Denmark, France, Italy, Great Britain, Monaco, Ireland
Total product weight
Shipping cost
Payment
Bankkártyás fizetés BARIONnal
A kényelmes és biztonságos online fizetést a Barion Payment Zrt. biztosítja, MNB engedély száma: H-EN-I-1064/2013. Bankkártya adatai áruházunkhoz nem jutnak el.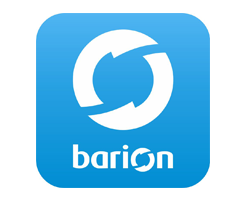 Bank transfer
After ordering, we will send a copy of the invoice or invoice for the reference.
please enter the serial number of the invoice into the communication with the reference.
Credit card payment (BORGUN)
Payment in the closed secure system of Borgun, there are several languages available.
He will immediately acknowledge payment for everyone.
Fast safe!
https://www.borgun.com/

Credit card payment (BORGUN) EURO
Payment in the closed secure system of Borgun, there are several languages available.
He will immediately acknowledge payment for everyone.
Fast safe!
https://www.borgun.com

Discount
Discount on the total amount of orders received
Contact Us